Duckadang Mist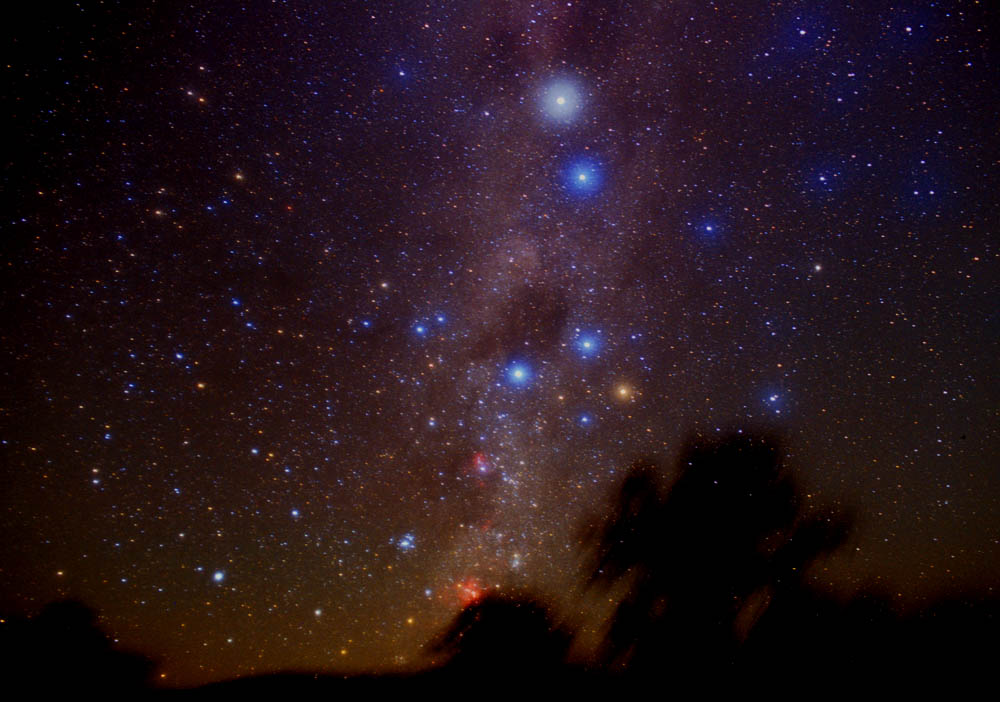 This is the first astrophotograph I took at Camp Duckadang
after polar alighning my SkyMemo and cameras. I didn't have
my 12v hair dryer out yet to dry off the lens. Diffusion from dew on the lens
filter accentuates bright star size and colors
in the Southern Cross and Centaurus.
Canon EF 35mm f/1.4 L lens @ f/2.8 for 15 minutes
Kodak EliteChrome 200 pushed 1 stop
Kenko Skymemo motor on Tripod
Queensland Astrofest August 1-6, 2005